Projects
The Ionic Homes Townhome: Building homes for every lifestyle–whether it's your very first townhome, the townhome where you raise your family, the townhome you commute to the city from, or the townhome you retire in, these homes are not just built, but designed with extreme detail and care – uniquely distinguishable within their perspective neighborhoods.
Pictured is a townhome at 2605 NW 64th St, in Seattle. Please note it's distinctive, modern design that blends in well with the neighborhood but still stands out as a unique structure and one that defines modern architecture in the Seattle area.
Do You Have A Question?
Do you have a question about new construction in the Seattle area? Please feel free to Contact Us with any questions or comments.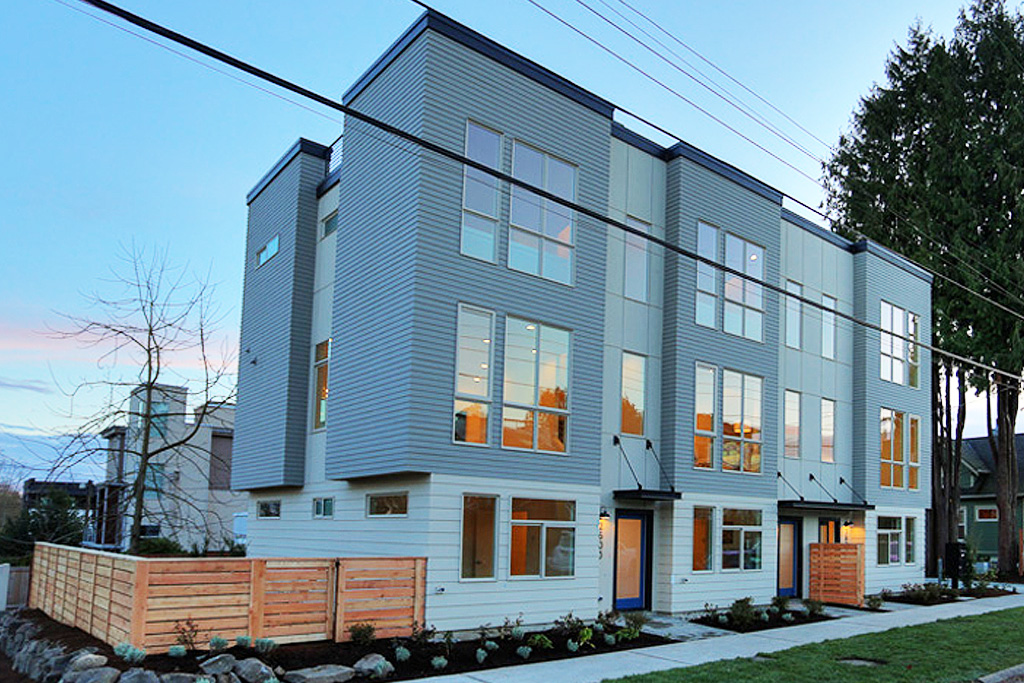 AVAILABLE TOWNHOME PROJECTS
Kenmore
Preserve at Basalt II, 18450 73rd Ave NE
Kenmore, WA 98028
16 Townhomes
SOLD
Kenmore
Lochmere Development, 7725 NE 170th Street
Kenmore, WA 98028
4 Single Family Homes
Ballard
1756 NW 60th St, Seattle WA 98107
Townhomes
Ballard
2000 NW 57th St, Seattle WA 98107
Townhomes
Ballard
2434-A NW 61st St, Seattle WA 98107
Townhomes
North Beach
3115 NW 91st St, Seattle WA 98117
Single Family
Ballard
7020 14th Ave NW, Seattle WA 98107
Single Family
Loyal Heights
7516 30th Ave NW, Seattle WA 98117
Single Family
Kenmore
Preserve at Basalt I, 18450 73rd Ave NE
Kenmore, WA 98028
Townhomes
Ballard
2605 NW 64th St., Seattle, WA 98107
Townhomes